Dedicated to the protection of people and property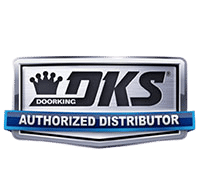 Access control systems are crucial for increasing the physical security of the people and property you care about. At Delta, convenience and security go hand in hand. We can upgrade your legacy systems, or design and install modern systems, that are finely tuned to your needs without getting in the way of your operations.
We work with many access control brands, such as:
Amazon Key for Business
Amazon's Key for Business allows staff to spend less time dealing with packages. It works with your existing system to give Amazon delivery drivers access to your property based on parameters you control. Amazon will validate the driver's ID, route, and location prior to allowing a request to be made. It's safe, easy and convenient for everyone.